Yeast Dough
by Editorial Staff
This dough is always a lifesaver. Pies and pies made from such a rich yeast dough are excellent.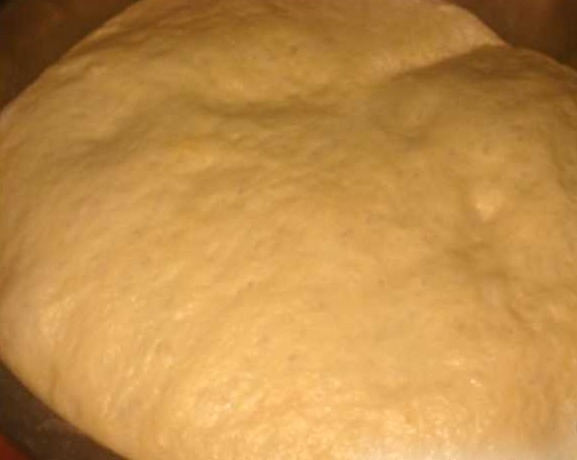 Ingredients
Kefir or milk – 500 ml
Fresh yeast – 50 g
Sugar – 3 tablespoons
Butter – 100 g
Egg – 2 pcs.
Salt – 0.5 teaspoon
Flour – about 800 g
Vegetable oil – 1 tablespoon
Directions
Heat slightly half of the kefir or milk (up to 40 degrees maximum, otherwise the kefir will curdle, and the yeast will die from hot).
Add yeast to kefir or milk and 1 tablespoon. sugar. Dilute until smooth.
Leave the dough in a warm place to rise for 20 minutes.
Melt butter and cool.
Sift half the flour into a bowl, add the remaining sugar and salt.
Beat eggs lightly with cooled butter and pour into flour.
Pour in the remaining warm milk or kefir and the matched dough.
Mix everything thoroughly. Leave for an hour, covered with a towel, and come up.
When the dough rises, transfer it to a floured board.
Gradually add flour by handful, kneading and bringing the dough to the desired consistency. The yeast dough should be soft and elastic. If it sticks strongly to your hands, lubricate them with vegetable oil.
Cover the dough with a clean towel, sprinkle with flour lightly on top. Leave the dough in a warm place to rise 2 times. This will take about an hour.
Knead the dough and leave to come up a second time.
When the dough comes up, divide it into portions. From this amount of yeast dough, you will get about 15-20 pies, or 2 rolls, or 2 fluffy pizzas, or one big pie.
Bon Appetit! Enjoy cooking!
Also Like
Comments for "Yeast Dough"