Chicken Nuggets at Home
by Editorial Staff
See how to cook chicken nuggets at home, you probably won't buy them in cafes or fast foods. It turns out the most tender breaded fillet pieces without harmful additives. Real jam!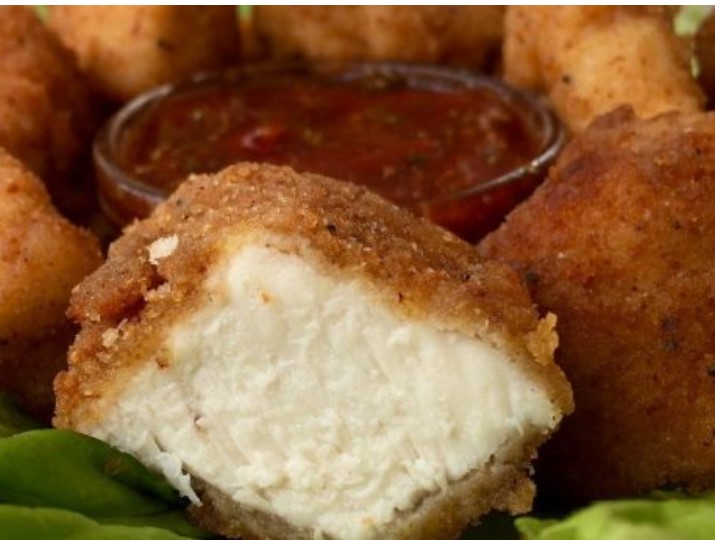 Cook: 1 hour
Servings: 5-7
Ingredients
Chicken fillet – 350 Grams
Eggs – 3 Pieces
Oil – 700 Milliliters
Breadcrumbs – 2 Glasses
Directions
Wash fillets and blot with paper towels. Cut into 2–3 cm pieces and salt well.
Break the chicken eggs into a bowl and beat with a whisk. Add 0.5 teaspoon salt.
I make bread crumbs at home using a white bread blender, they seem tastier to me than store-bought ones. Transfer them to a deep container.
Dip each piece of meat first in beaten eggs and then in bread crumbs. You can make a double batter
It is better to fry nuggets in a multicooker, but it is also possible in a three-liter saucepan. Put the meat in one layer, dip the mesh in hot oil.

Nuggets are fried for 10-12 minutes. After cooking, place them on a strainer or napkin to remove excess fat. A delicious appetizer is ready!
Bon appetit!
Also Like
Comments for "Chicken Nuggets at Home"