Curd and Rice Casserole
by Editorial Staff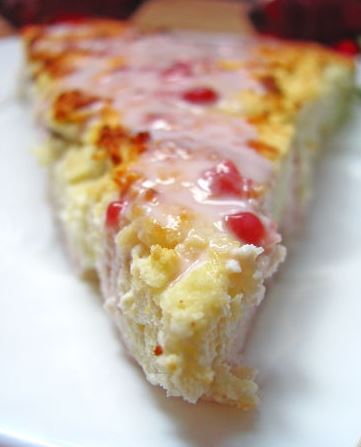 I propose an excellent recipe for a delicious curd and rice casserole, which can be eaten as a main course for breakfast or dinner, or as a light dessert at any time of the day! 🙂
Cook:15 minutes
Servings: 8
Ingredients
Round grain rice – 1 cup (220-230 g)
Water (for cooking rice) – 2.5 cups (625 ml)
Cottage cheese – 440-450 g
Sugar – 100 g or to taste
Egg – 3 pcs.
Vanillin – 1 sachet (10-15 g)
Lemon (or orange) zest – to taste
Raisins – 0.75 cups (140-150 g)
Milk – 1.5 cups (375 ml)
Salt – 0.3-0.5 teaspoon.
Directions
Rinse the rice well, add water, and bring to a boil. Then reduce heat to low and cook, covering the pan with a lid, for about 25-35 minutes, until the liquid evaporates (the rice is a little sticky).
Preheat the oven to 180 degrees. Beat eggs with sugar. Stir all the ingredients in the casserole. Add rice last.
Pour the resulting mass into a mold (if necessary, grease the mold with oil; I have a silicone one, so no oil).
Bake the curd-rice casserole in the oven at 180 degrees for 40-45 minutes.
Cut the curd-rice casserole into pieces and enjoy, not forgetting to share with everyone! 🙂
Excellent addition to the curd casserole with rice can be both fresh fruits and jam, honey, condensed milk, jelly, yogurts… – there is where to roam. 🙂
Enjoy!
Also Like
Comments for "Curd and Rice Casserole"