Curd Cake
by Editorial Staff
Elegant curd cake recipe with icing and whipped egg whites.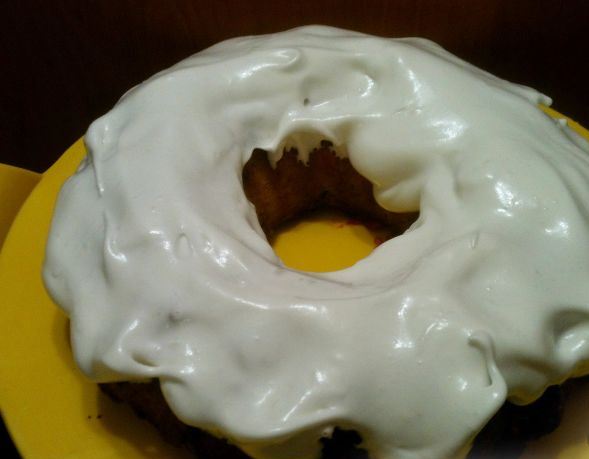 Cook: 90 mins
Servings: 8
Ingredients
Cottage cheese – 200 g
Butter – 180 g
Sugar – 0.75 cups
Flour – 2-2.5 cups
Eggs – 1 pc.
Raisins – 0.5 cups
Lemon – 0.5-1 pcs.
Soda – 0.25 teaspoon
Salt – 1 pinch
For glaze:
Powdered sugar – 1 glass
Cranberry juice – 2 tbsp
Directions
Beat butter with sugar.
Add 1 egg, mix.
Rub the lemon zest, squeeze out the lemon juice.
The raisins are sorted out and washed.
Add grated lemon zest, lemon juice.

Cottage cheese is passed through a meat grinder, added to the oil mixture.
Sorted and washed raisins and salt are added to the dough.
Sift flour with soda. Sifted flour with soda is added to the dough.
Then everything is thoroughly mixed.
Turn on the oven. The mold is greased with oil. The dough is spread into a greased dish with an empty center.
The curd cake is baked in the oven at a temperature of 180-200 ° C for about 50 minutes.
Prepare the icing for the curd cake. To do this, grind the icing sugar with juice until smooth.
And then, stirring constantly, warm up over low heat (10 minutes).
The curd cake is allowed to cool, removed from the mold and covered with icing (powdered sugar, pounded with cranberry juice). The glaze is dried in the oven (10 minutes).
Beat the whites into a foam, add sugar, continue beating until steep peaks (10-15 minutes).
Decorate the cake with whipped egg white.
Also Like
Comments for "Curd Cake"