Millet Porridge with Pumpkin
by Editorial Staff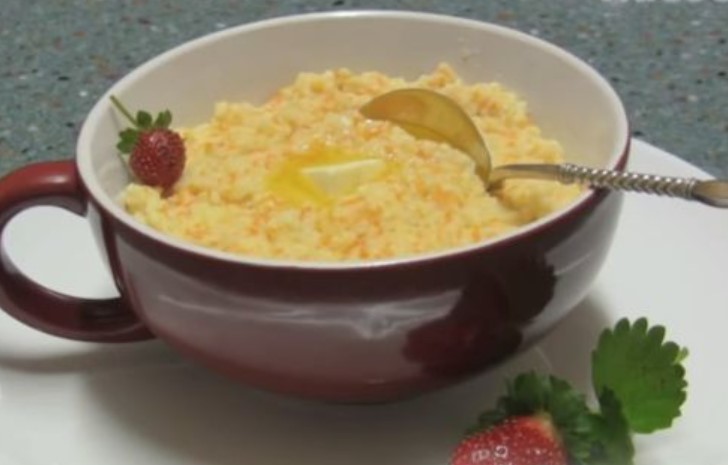 Porridge contains many nutrients and is easy to digest. Breakfast cereals are especially good. However, pure porridge is not yet porridge, its taste largely depends on what it was seasoned and seasoned with. We use cream and pumpkin in this recipe, which is perfect for millet porridge.
Ingredients
Millet – 1 glass
Pumpkin – 400 g
Water – 200 ml
Milk – 450 ml
Cream – 100 ml
Sugar – 2.5 tbsp
Salt – 1 teaspoon
Directions
Pour millet with boiling water, stir and put it on a sieve. Let the water drain.
In a saucepan, heat water to a boil put millet in boiling water, and cook until half cooked.
Add pumpkin to the pan, pour in milk, add salt and sugar. Cook pumpkin milk porridge with millet over low heat, stirring occasionally, for 15-20 minutes.

Then add the cream, mix well, reduce the heat to a minimum, cover and cook the millet porridge with pumpkin and cream until tender.
Turn off and leave the pumpkin porridge under the lid for 5-10 minutes, so that the porridge is well controlled. Put the finished millet porridge with pumpkin on a plate and serve for breakfast or dinner, hot with butter, and cold with currant jam.
Also Like
Comments for "Millet Porridge with Pumpkin"