Millet Porridge
by Editorial Staff
To get a delicious millet porridge, the recipe for this dish requires you to follow a few simple rules. So, how to cook millet porridge tasty and right?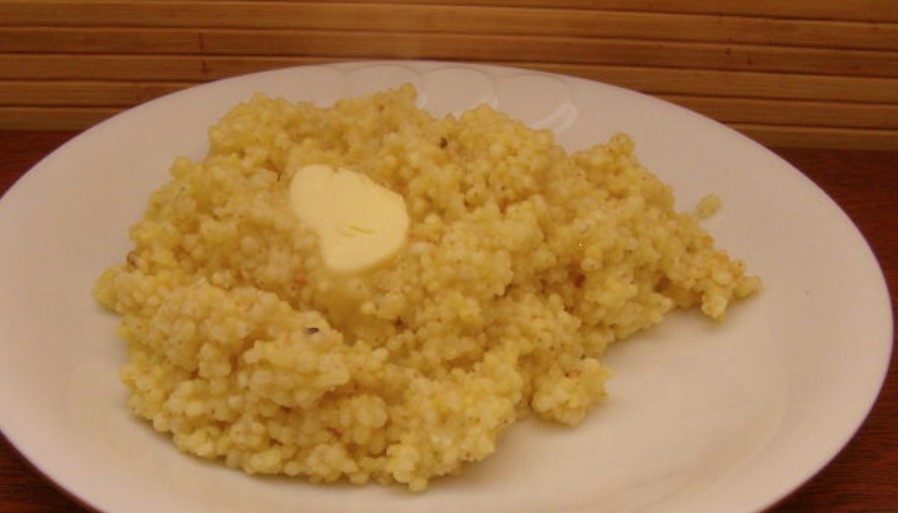 Cook: 30 mins
Servings: 4
Ingredients
Millet – 1 glass
Water – 2-2.5 cups or Milk – 2-3 cups
Butter – 2-3 tbsp
Salt – 0.25-0.5 teaspoon
Sugar (optional) – 1-3 tbsp
Directions:
Before preparing millet porridge, it is advisable to choose a more yellow cereal. So, here are the products that you need to make millet porridge.
Millet groats must be thoroughly washed with water (5-7 times) and scalded with boiling water.
Put the cereal in boiling salted water, add 1 tablespoon. a spoonful of butter and, stirring, cook the porridge over low heat until thickened. If you cook the porridge over too high a heat, the water can boil off before the porridge is ready (15-20 minutes). In this case, add 0.5 cups of hot boiled water.
When serving, add the remaining melted butter to the millet porridge and mix.
How to cook millet porridge in milk? Prepared cereals must be pre-cooked in 1-2 glasses of salted water until half cooked, 5-10 minutes (if the cereals are boiled in a large amount of water, drain the remaining water). Boil the milk.
After that, pour in hot milk, add butter, sugar.
Cook porridge until thick. Then the millet porridge can be put into the oven.
Millet porridge can be served with fruit or chocolate.

For liquid millet porridge, take 4-5 glasses of water or milk for 1 glass of cereal.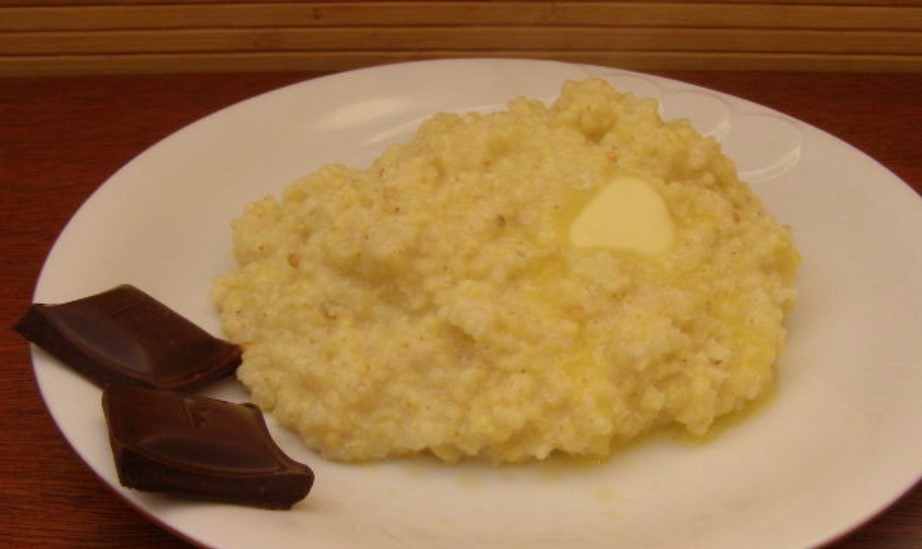 Also Like
Comments for "Millet Porridge"