Seafood Ceviche
by Editorial Staff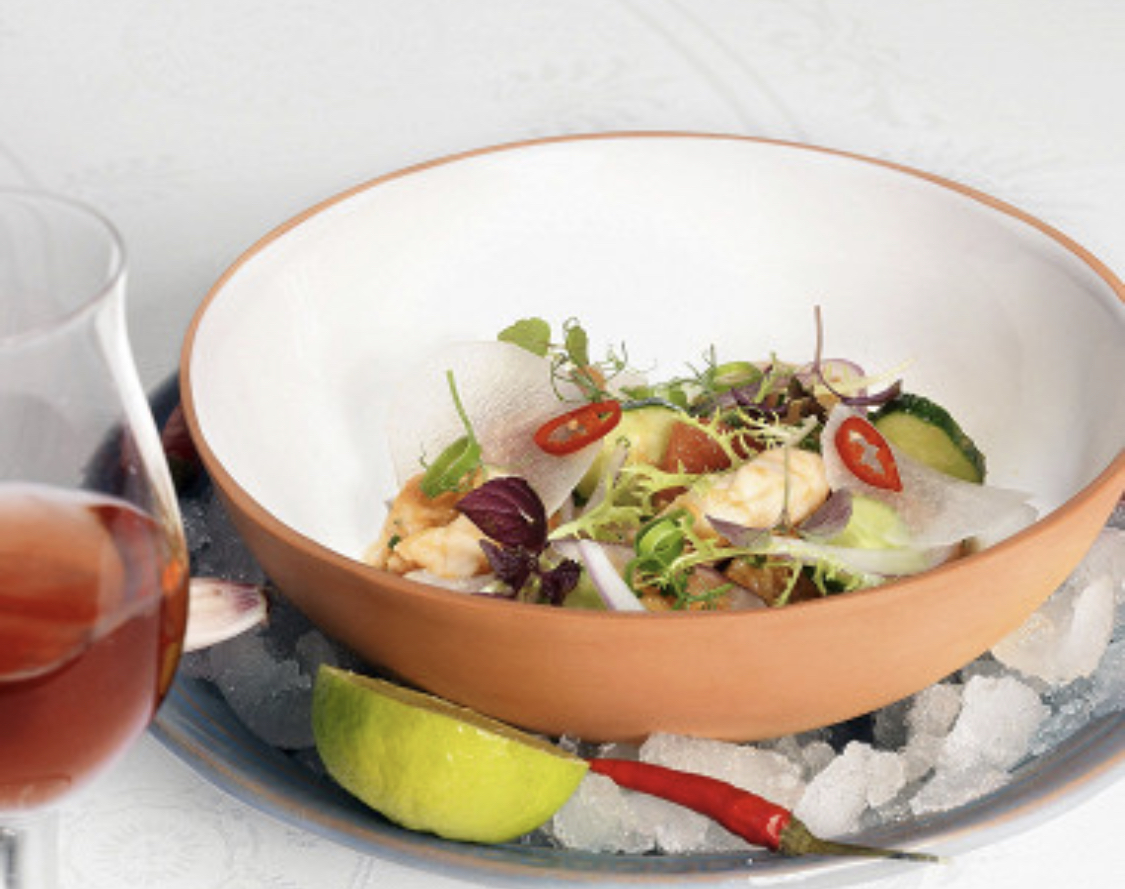 Ceviche is a Latin American dish that has gained great popularity in the world of international cuisine. Most of the countries that value this drug the most are Peru, Bolivia, Ecuador, Argentina, and Chile, and its origin is believed to be Peruvian. Through expansion and fame, ceviches were created for just about anything.
Ingredients
King prawns 2 pieces
Salmon fillet 40 g
Tuna fillet 40 g
Scallops 2 pieces
Cucumbers ½ pieces
Cherry tomatoes 4 pieces
Red onion 1 piece
Lemon juice 100 ml
Lime juice 120 ml
Sugar 40 g
Soy sauce 40 ml
Tom Yam paste 25 g
1/2 clove garlic
Ginger 20 g
Red chili 5 g
Radish to taste
Cilantro to taste
Frize salad to taste
Red basil to taste
Directions
Dip the shrimps (peeled from the shell and heads) in boiling salted water for ten seconds, cut in half. Cut the tuna and salmon into large cubes, cut each scallop into quarters.
Cut the cherry in half, cut the cucumber into thin slices, and cut the red onion into thin strips.
Make a dressing: mix citrus juices with sugar, soy sauce, tom yum paste, garlic, ginger, and chili. Grind everything with a blender until liquid. For two servings of ceviche, you need 120 grams of dressing. A dressing made from these products will last about five servings and can be refrigerated for two days.
Combine the seafood mixture with the dressing, put it in the refrigerator for 8 minutes. Place in cold plates, garnish with thinly sliced ​​radishes and herbs.
Enjoy your meal!
Also Like
Comments for "Seafood Ceviche"