Sponge cake for roll
by Editorial Staff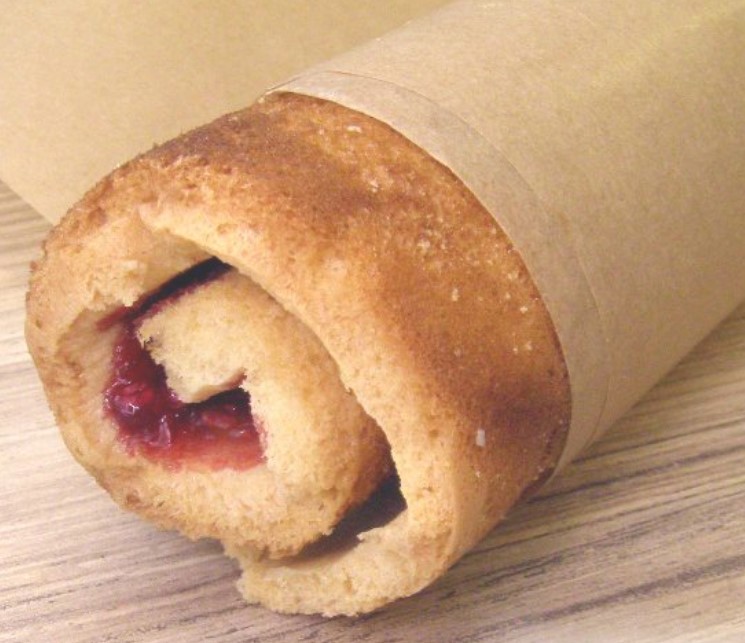 The cake roll for this recipe is mega-fast!
Ingredients
Eggs – 4 pcs.
Powdered sugar – 1 glass
Flour – 1 glass
Soda – 0.5 teaspoon
Vinegar – 0.5 teaspoon
Lubricating oil – 10 g
Directions
Turn on the oven. Heat it up to 200-210 degrees. Beat eggs until frothy. Beat for about 3 minutes.
Add powdered sugar. Continue whisking for another 3 minutes. The mass should become light and thick.
Quench the soda with vinegar. Add to the dough. (Usually you don't put soda in a biscuit, but this is a quick version of a biscuit …
Without stopping whisking, gradually add flour.
Continue whisking until smooth (just beat the dough with flour for about 5 minutes).
Grease the roll dish with butter. Pour the dough and smooth it out gently. I prepared the form myself, taking a sheet of foil and bending the edges in the form of sides. Place the baking sheet with the dough in the oven. I had a sponge cake for a roll baked for 5 minutes (a thin cake is baked quickly, watch the time).
Take out the biscuit and immediately, without removing it from the foil, roll it up. Wrap the roll in a towel and leave to cool.

After about 30 minutes, gently unfold the roll, but not into a flat cake, but slightly, so that you can separate the foil and spread the biscuit for the roll with cream or jam.
Grease the biscuit and wrap it again in a roll. To fix the shape, wrap the finished roll in foil or parchment paper.
Bon appetit!
Also Like
Comments for "Sponge cake for roll"