Squid Carcasses
by Editorial Staff
For those who want to try something new, I will tell you how to cook squid carcasses. We will grill them and use an interesting spicy marinade. It will be delicious, believe me.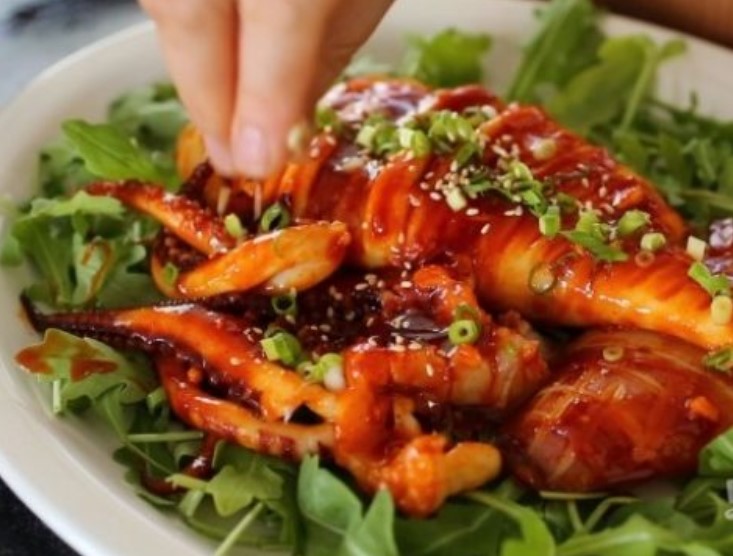 Cook: 30 mins
Servings: 3
Ingredients
Squid – 1 Piece (large)
Garlic – 2 Cloves
Ginger, grated – 0.5 Teaspoons
Chili paste – 3 Tbsp spoons
Corn syrup – 3 Tbsp. spoons
Mustard – 1 Teaspoon
Soy Sauce – 1 Teaspoon
Vegetable oil – 2 Teaspoons
Sesame seeds – 1 teaspoon
Green onion – 1 Bunch
Salt – To taste
Directions
First, cut the squid carcass by cutting off the tentacles and removing the entrails. Remove the skin from the carcass.
Cut through the squid carcass, as shown in the photo. Do not cut through to the end.

Now let's prepare the marinade by mixing chili paste, garlic, ginger, mustard, soy sauce, syrup, oil.
Preheat the grill well, brush it with oil. Lay out the carcass and spread with marinade. Cook for 1-2 minutes on each side. Brush both sides with marinade.
Bon appetit!
Also Like
Comments for "Squid Carcasses"