Cooking squid is quick and easy, but there are some small secrets. To keep the squids soft and tender, it is not necessary to cook them; it is enough to pour boiling water over them several times.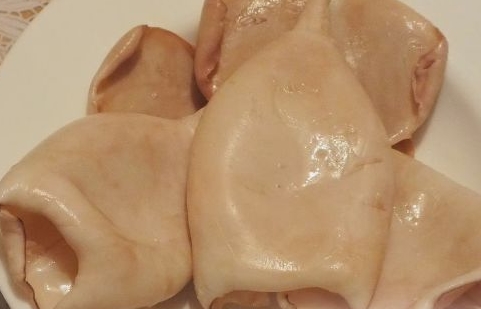 Ingredients
Directions
Defrost squid.

Now you need to remove the film. To do this, pour boiling water over the squid.
Then quickly transfer the squid to cold water. The film is very easy to remove from temperature drops.
Rinse squids with cold water.
Remove entrails if necessary. Remove the chitinous plate.
Pour boiling water over the squid and leave for 1 minute. Drain the water, rinse the squid, and pour boiling water over again for 1 minute.
Remove the thin transparent film – and the squids are ready!

You can add them to salads or stuff them.
Enjoy your meal!
Also Like
Comments for "Squid"