Cauliflower Rice is a Light, Healthy Side Dish
by Editorial Staff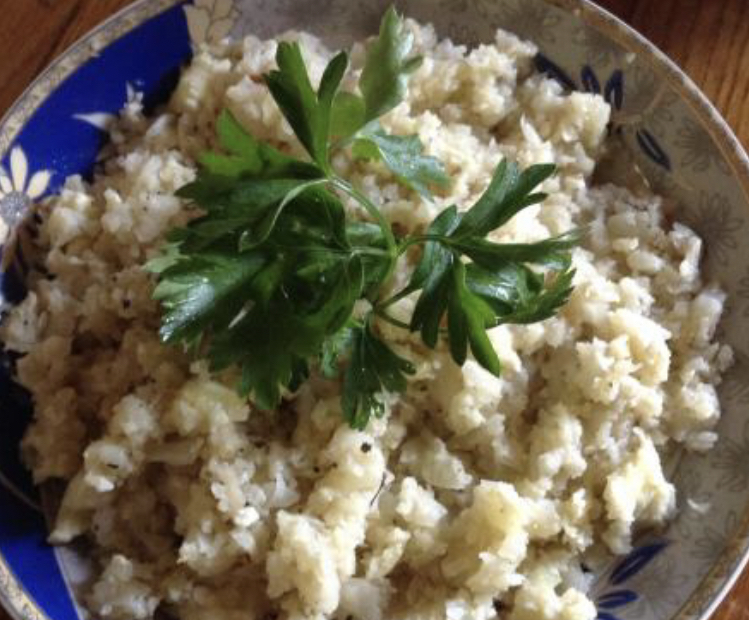 Cauliflower rice is a light, healthy side dish!
Ingredients
frozen cauliflower – 1 packet;
onion – 1 pc;
egg white – 2 pcs;
dried chest – a little;
Italian herbs to taste
Directions
I took frozen cabbage, you can also use fresh.
I poured the cabbage into a bowl and left it to defrost.
When the cabbage was thawed, she drained the water from it. Then she put it in a blender bowl and chopped the cabbage to the size of rice. Shreds quickly.
Peeled the onion, chopped finely, and put it on the heated one with olive and butter. Sprinkled with dried garlic. Garlic can be used raw, then it must be chopped finely or passed through a garlic press.
Stir and pour 2 egg whites into the pan. fried a little, breaking the protein into small particles.
Poured "rice" from cauliflower, salt, sprinkle with Italian herbs (seasonings can be used according to your taste), mixed, and sautéed over medium heat for five minutes. Do not cover with a lid.
"Rice" is crumbly and tender!
Enjoy your meal!
Also Like
Comments for "Cauliflower Rice is a Light, Healthy Side Dish"