Loose Side Dish Rice
by Editorial Staff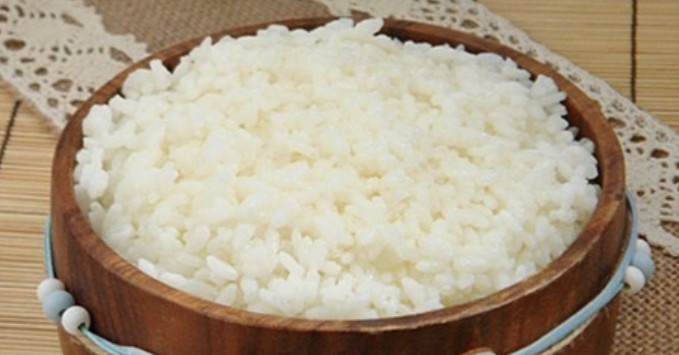 I bring to your attention an unusual way, thanks to which you can quickly and easily prepare friable white rice of any kind. Just three minutes of active boiling, salt, butter, and then your pan will do everything by itself. You just have to serve this wonderful side dish to the table, each grain of which is enveloped in oil and shimmers like a pearl.
Ingredients
Rice (200 ml) – 1 glass
Water – 400 ml
Butter – 40 g
Salt – 1 teaspoon
Directions
Pour rice into a bowl. It is advisable to use glass since starch does not stick to its walls. Pour in water about three times the volume of the rice. Wash the rice well with your hands.
Pour cold water over the rice, cover with a paper napkin and leave for 1-2 hours, or from morning to evening or from evening to morning.
Drain the water, rinse the rice thoroughly again, and put it in a saucepan in which you will cook it.

Pour 400 ml of cold water.
Bring to a boil and simmer for 3 minutes over high heat. This is very important: it is over high heat.
Add salt and butter. It is necessary to do this at this stage.

Close the lid, remove the pan from the stove. Let it stand for half an hour, and the rice comes by itself.
Enjoy your meal!
Also Like
Comments for "Loose Side Dish Rice"