Patyr (Uzbek Cakes)
by Editorial Staff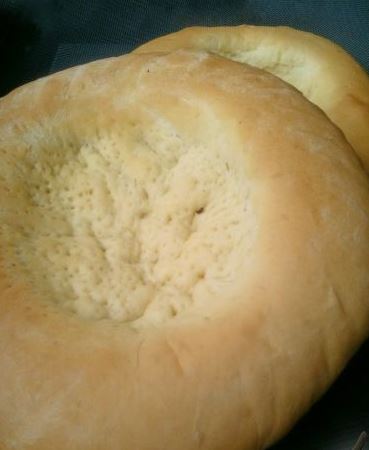 Patyr is an Uzbek flatbread of a characteristic shape, which is baked only in a tandoor. The traditional Uzbek flatbread is made of a large size (larger than a soup plate), with a middle of about 1 cm and thickening at the edges up to 2-3 cm. In urban conditions, there is a modern version of the paper. Such Uzbek flatbread is less in weight, thinner than traditional, and baked in the oven.
Cook: 4 hours
Servings: 8
Ingredients
Flour – 1 kg
Fresh yeast – 50 g of dry yeast – 15 g
Milk – 2 cups
Vegetable oil – 100 g or fat tail fat – 150 g
Sugar – 0.5 tbsp
Salt – 1 teaspoon
Directions
Heat milk to body temperature (36-37 degrees). Dissolve the yeast with sugar in warm milk and sift the flour separately. Stir in the sifted flour with salt.
If fat tail fat is used, it must be melted. Pour vegetable oil or melted fat tail fat into the flour. Pour in the milk with yeast.

Knead the dough. Let the dough come up. To do this, cover the container with the dough with a towel and leave in a warm place without drafts for 1-1.5 hours.
Divide the dough into fist-sized portions. Roll out the cakes, press through a characteristic depression in the middle (it is convenient to do this with a glass or even a small saucepan), and prick the pressed part with a fork.
Turn on the oven. The prepared Uzbek flatbread is kept under a napkin for 15-20 minutes. Then grease the cakes with oil, the edges can be decorated by pushing them with a fork. Bake party cakes in a preheated oven for about 20 minutes at a temperature of 190-200 degrees.

Ready Uzbek tortillas need to be covered with a towel or folded into a bag – so they become soft.
Also Like
Comments for "Patyr (Uzbek Cakes)"