Apple Marshmallow with Agar
by Editorial Staff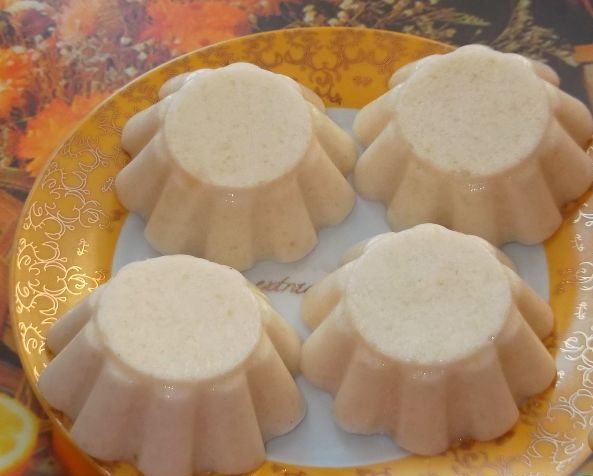 Marshmallow recipe includes not gelatin for preparing this delicious treat, but a product called agar-agar (or simply agar), obtained from algae. Agar is much more useful than gelatin and has many times greater gelling properties. If you have agar, then this apple marshmallow recipe comes in handy.
Ingredients
Apples – 400 g
Sugar – 3-5 tablespoons
Water – 1.5 cups
Agar – 5 g
Proteins – 6 pcs.
Citric acid – on the tip of a knife
Directions
Prepare products for making marshmallows.
Preheat the oven. Apples are washed, placed on a baking sheet, and baked at 180 degrees until soft – 20-40 minutes, depending on the variety. The baked apples are rubbed through a sieve.
The washed agar is poured with cold water at a specified rate (usually 1 teaspoon for 1 glass of water) and left for 3-4 hours to swell.
Then, in the same water, agar is put on fire. As soon as the mixture boils, add sugar and boil a thin syrup for several minutes (3-5 minutes).
After that, add mashed applesauce and bring to a boil again.
At this time, whisk the whites.
Pour hot syrup into the whipped proteins in a thin stream, without ceasing to beat the mass.
Dilute citric acid in a tablespoon of water. Citric acid diluted in a tablespoon of water is added to the mixture.
Warm marshmallows are poured into molds or on a baking sheet moistened with water and cooled.
Apple marshmallow with agar is ready! Marshmallows on agar can be made from raspberries, strawberries, apricots, and other berries and fruits. However, the recipe for marshmallows remains the same. You can also fill the surface of the cake with marshmallows.
Also Like
Comments for "Apple Marshmallow with Agar"