French Toast with Apples
by Editorial Staff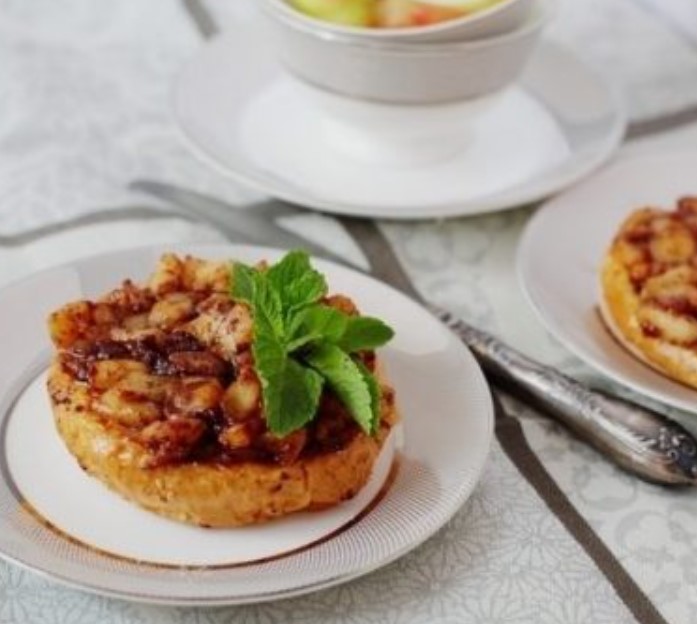 French cuisine is renowned all over the world for its sophistication and taste. Today I will show you how to make French toast with apples, which are great for breakfast or snack.
Cook: 20 mins
Servings: 4
Ingredients
Apple – 2 Pieces
Bun – 2 Pieces
Egg – 2 Pieces
Milk – 100 Milliliters
Butter – 20 Grams
Honey – 1 Art. the spoon
Cinnamon – To taste
Directions
I wash the apples and cut them into 2 parts, clean the seeds, peel the fruits.
Cut the prepared apple slices into small pieces.
I put the pan on the fire, put a piece of butter in it, melt it, and then put the apples. I fry them over medium heat. I add cinnamon and a tablespoon of honey to them to taste, mix and cook until a beautiful crust forms.

I drive chicken eggs into a bowl and pour in milk, stir.
I cut the buns into 2 parts, dipped each on both sides in the milk-egg mixture.
In a separate frying pan, fry the buns on both sides, then put them on a plate.
Put apples on fried toast. Serve the dish hot.
Bon Appetit!
Also Like
Comments for "French Toast with Apples"