Khachapuri in Georgian
by Editorial Staff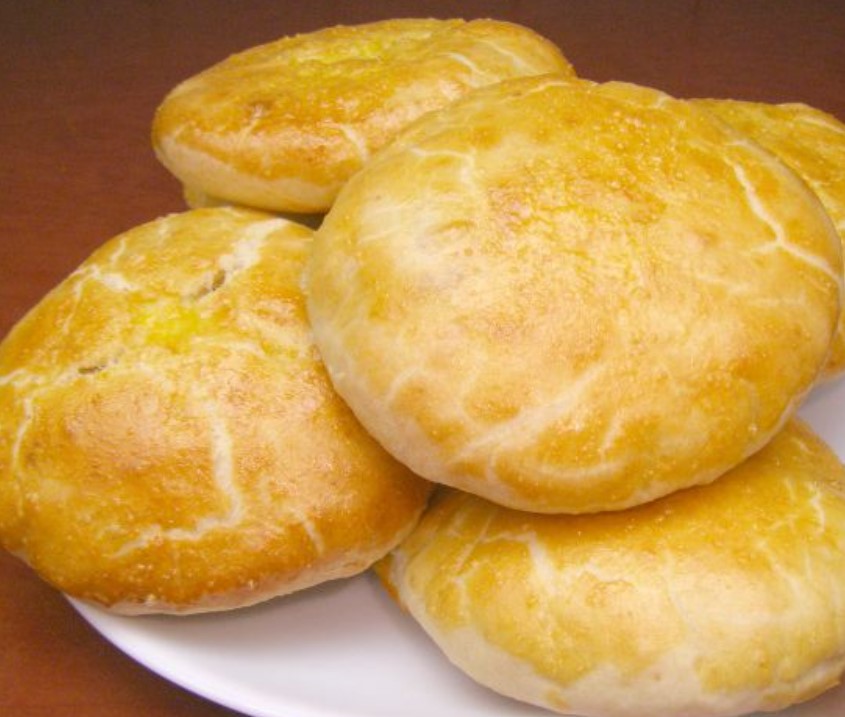 This delicious word is khachapuri … For those who already have an appetite for it, a recipe for Georgian khachapuri.
Cook: 1 hour 15 mins
Servings: 5
Ingredients
Butter – 100 g
or Margarine – 100 g
Sugar – 2 teaspoon
Sour cream – 6 tbsp
Salt – 0.25 teaspoon
Flour – 2 cups (320 g)
Soda – 0.25 teaspoon
Boiled potatoes – 300 g
Sheep cheese – 100 g
Egg – 1 pc.
Directions
Prepare food for khachapuri in Georgian.
To prepare Georgian khachapuri, you first need to knead the dough. Mash butter or margarine until plastic.
Stir sour cream, sugar, salt and soda until the sugar crystals are completely dissolved.
Add sour cream to butter in portions.
Then mix with flour, soda.
Knead the dough quickly.
Prepare the filling. Peel and boil the potatoes. Grind boiled potatoes in mashed potatoes.

Grate sheep cheese (cheese) on a fine grater.
Mix potatoes with grated feta cheese, salt to taste (if sheep cheese, you do not need to salt it).
Divide the dough into portions (8-10).
Roll out the dough into round or oval cakes with a diameter of 10-12 cm.
Put the filling in the middle of the flat cakes.
Pinch the edges gently.
Press the finished cake with your hands so that its thickness is 1 cm. You can make Georgian-style khachapuri in the form of large open cheesecakes.
In a bowl, lightly beat the egg (only yolk is possible). Turn on the oven.
Put the khachapuri on a greased baking sheet, brush with an egg.

Bake Georgian khachapuri in the oven at 220 ° C for 20-25 minutes.
Khachapuri in Georgian is ready.
Bon Appetit!
Also Like
Comments for "Khachapuri in Georgian"