Khachapuri in the Microwave
by Editorial Staff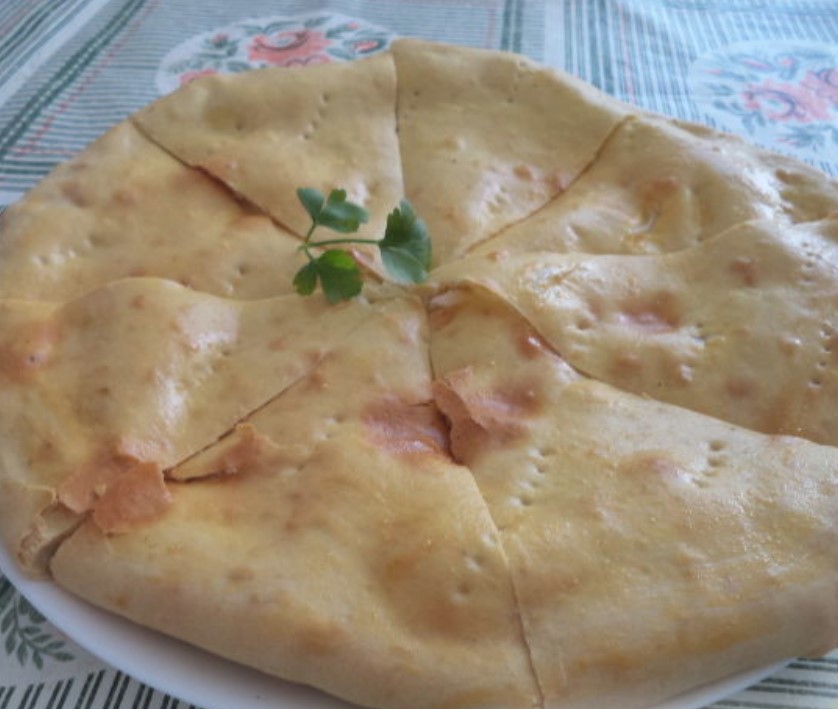 For lovers of baking, a recipe from the "Once – and it's done" series. You can bake khachapuri in the microwave.
Cook: 20 mins
Servings: 2
Ingredients
Flour – 3 cups
Water – 1 glass
Butter (soft) – 50 g
Egg – 1 pc.
Yolk – 1 pc.
Soda – 0.5 teaspoon
Cheese (feta cheese or suluguni) – 500 g
Directions
Prepare food for khachapuri in the microwave.

Prepare a cool unleavened dough. To do this, sift the flour, add baking soda, mix.
Dissolve salt in water.
Put the flour in a bowl (or on a board) in the form of a mound, in which to make a depression, pour salted water into it, a raw egg.
Start mixing everything.
Gradually add flour to the resulting mass until it is absorbed by the dough. Knead the dough until smooth.
Divide the finished dough into two parts.
Adding flour, roll out the dough into thin round cakes.
Prepare the filling. To do this, knead the cheese with a wooden spoon, add the egg yolk, butter.
Mix everything well.
Put the cake on a flat plate, brush with oil.
Then lay the filling in an even layer.
Grease the second cake with butter. Cover the filling with a second flatbread, greased inside with butter, and pinch the edges.
Grease the pie with an egg on top.
Put the pie in the microwave.
Bake in the microwave for 4-5 minutes at full power.
Take out the cake, then pierce with a fork in several places.

Return the pie to the microwave and cook for 4-5 minutes at the same power.
Khachapuri in the microwave is ready!
Bon Appetit!
Also Like
Comments for "Khachapuri in the Microwave"