Lenten Khachapuri
by Editorial Staff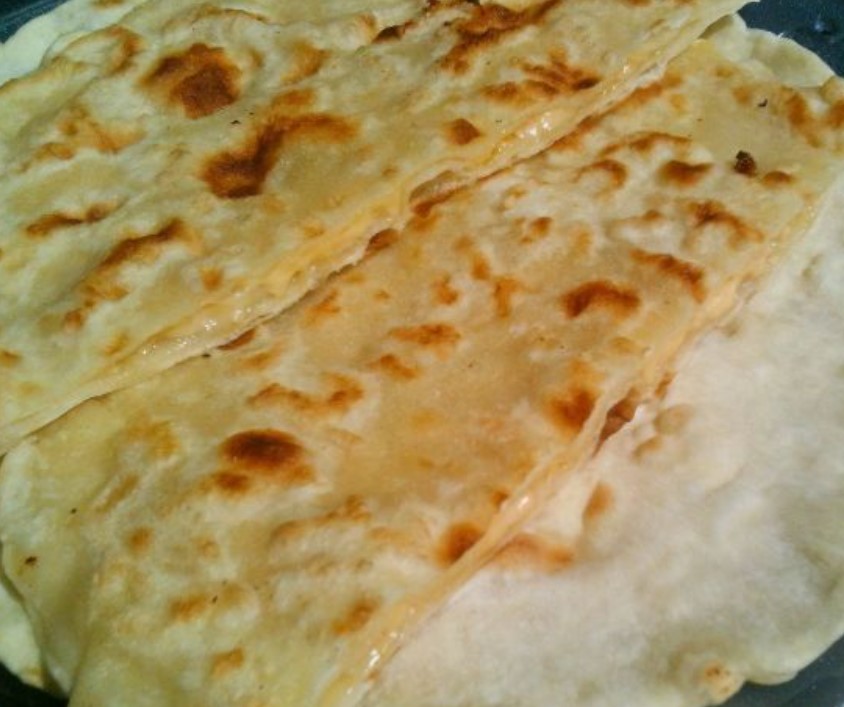 A simplified version of the famous cheese tortilla. Khachapuri can be prepared using a simple water dough.
Cook: 30 mins
Servings: 5
Ingredients
Flour – 3 cups
Water – 1 glass
Salt – 1 pinch
Low-fat cheese – 200-300 g
Vegetable oil for frying – 2 tbsp
Directions
Prepare food.
Salt water.
Add flour to salted water.
Knead the dough.
Grate the cheese.
Divide the dough into 10 pieces. Roll out not very thin cakes (about 2 mm thick).
For khachapuri, take two flat cakes. Sprinkle one with grated cheese.
Cover with another flatbread and pinch the edges. Do this with each pair of tortillas
Bake cakes with cheese in a frying pan with vegetable oil. To do this, heat 0.5 tablespoon. tablespoons of butter, put a flat cake with a filling in a non-frying pan, fry first on one side for 2-3 minutes over high heat.

Then, when the cake is browned, turn it over and fry on the other side for another 1 minute.
Fold the finished khachapuri in a pile and immediately cover with a towel.
Bon Appetit!
Also Like
Comments for "Lenten Khachapuri"