Khachapuri with Pumpkin
by Editorial Staff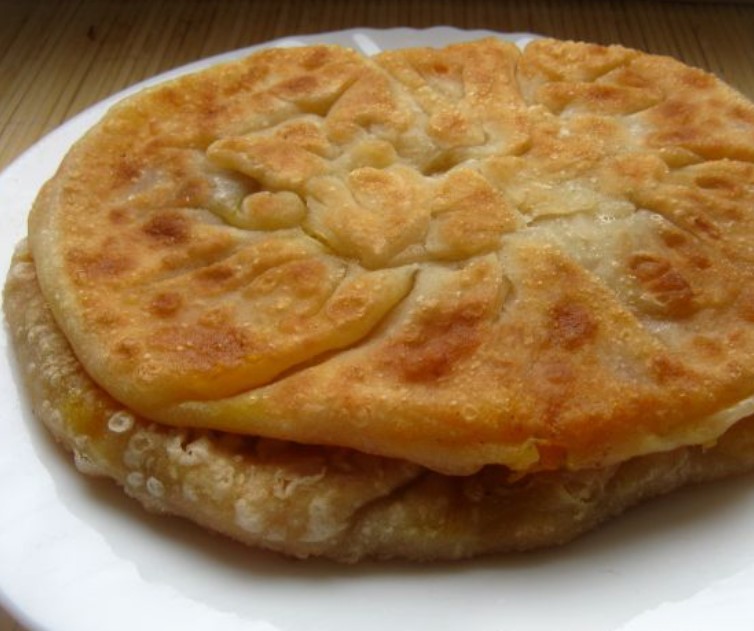 I have been preparing such khachapuri with pumpkin for a long time. The recipe for these fried tortillas with filling is simple, the dough is prepared with kefir. We do not have such a tasty treat.
Cook: 1 hour 30 mins
Servings: 6
Ingredients
For the test:
Flour – 4 cups
Kefir – 2 glasses
Sugar – 1 teaspoon
Salt – 1 teaspoon
Soda (do not extinguish) – 1 teaspoon
Sunflower oil – 2 tbsp
For filling:
Pumpkin – 1 kg
Ground pepper – to taste
Sugar to taste
For frying:
Directions
Cut the pumpkin into pieces, peel and grate on a coarse grater.
Sift flour.
Add kefir, salt, soda, sugar and vegetable oil to the flour.

Knead a soft dough. Cover with a towel and let stand for 20 minutes.
Preheat a frying pan, pour in vegetable oil. Lay out the prepared pumpkin. Simmer, stirring occasionally, over medium heat for about 15 minutes. Refrigerate.
Divide the dough into pieces the size of a chicken egg. Roll out the dough into a thin circle, adding flour as needed.
Put the filling in the center of the circle, sprinkle with sugar and pepper to taste.
Blind the khachapuri from the edges to the center. Gently roll the khachapuri and pumpkin with a rolling pin to the size of a plate.
Preheat a frying pan. Pour in vegetable oil. Put the cake in hot oil. Fry khachapuri with pumpkin over medium heat for 3 minutes on each side until golden brown. While one cake is fried, make the next. So fry all the khachapuri with pumpkin.

Khachapuri with pumpkin are ready. I recommend eating warm.
Bon Appetit!
Also Like
Comments for "Khachapuri with Pumpkin"