Lenten Brownie
by Editorial Staff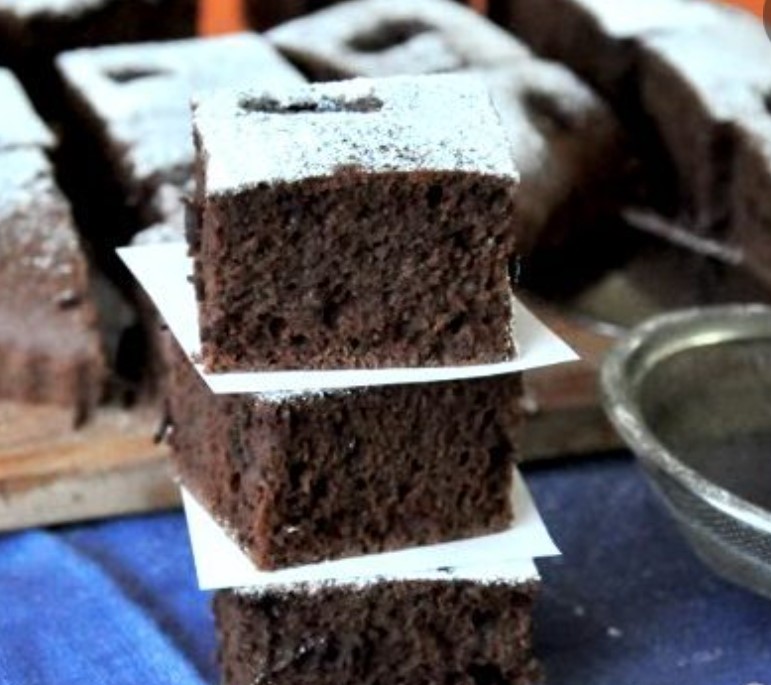 There is a post, but I want to eat! And you can die like that, sitting on some vegetables. I decided to diversify the diet and treat myself and loved ones to sweets. Here's how I made the lean brownie.
Cook: 1 hour
Servings: 6
Ingredients
Flour – 2 Glasses
Sugar – 2 Glasses
Cocoa – 1 Glass
Baking powder – 1 teaspoon
Fruit puree – 1 Cup
Salt – 0.5 Teaspoons
Vanillin – 1 Piece
Powdered sugar – 3-4 Art. spoons
Directions
Sift flour. Add sugar, salt, vanillin and baking powder. Add cocoa powder. You can use a dark chocolate bar after rubbing it on a grater.
We take out apple jam, jam, or make puree from fresh apples. You can take fruit from compote. Peaches, apricots, pears, plums, etc. will do. If you have fresh fruit, preheat them with sugar until they are jelly-like.
Mix all the ingredients. Combine jam or fruit puree with each other. You can grind them in a blender. If you don't have one, use a mixer. You should get a pasty viscous mixture.

We spread the dough into a mold with high edges. Do not forget to grease the mold with oil. We put in an oven preheated to 180 degrees for half an hour.
Check the cupcake while baking to make sure the bottom isn't burning. If necessary, lower the temperature to increase the baking time. We take out the finished cake and cut it into pieces. I decided to sprinkle them with powdered sugar on top. This will emphasize both taste and color. I'll serve hot tea to them.
Bon Appetit!
Also Like
Comments for "Lenten Brownie"