Lenten Honey Muffins
by Editorial Staff
We prepare delicious honey raisin muffins at home, perfect for daily meals, fasting and vegetarians. Delicious homemade lean pastries!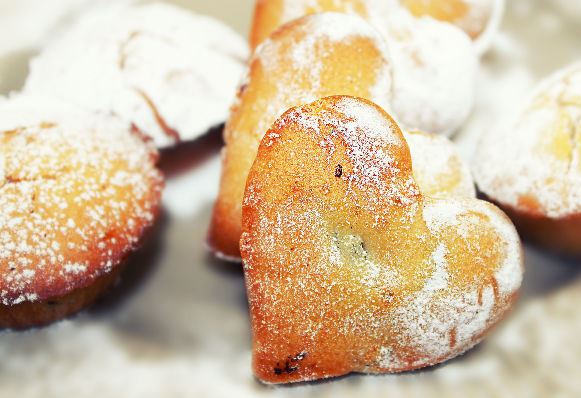 Cook: 40 mins
Servings: 6
Ingredients
Honey – 2 tbsp
Vegetable oil – 100 ml + for lubricating molds
Warm water (45-50 degrees) – 250 ml
Sugar – 100 g (0.5 cups)
Salt – 1 pinch
Flour – 300 g (2 cups)
Baking powder – 5 g
Raisins – 50 g
Powdered sugar (for decoration) – to taste
Directions
In a deep bowl, mix warm water (45-50 degrees), sugar, salt and honey. Stir to melt the honey. After the honey has completely melted, add vegetable oil and beat with a mixer until smooth.
Add baking powder to the sifted flour. Pour flour into liquid ingredients. First, just stir.
Then beat until smooth without lumps.
Add the steamed raisins, mix.
Grease the muffin molds with vegetable oil (with a brush or napkin) and fill 2/3 of the volume with dough.
Place in the oven preheated to 200 degrees. Bake lean honey muffins for 20 minutes.
Sprinkle with icing sugar on cooled honey raisin muffins before serving.
Also Like
Comments for "Lenten Honey Muffins"