Mushroom Burrito Recipe
by Editorial Staff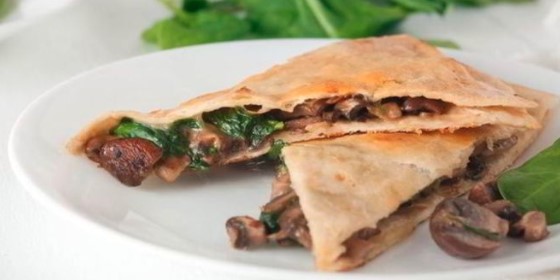 Burrito is a popular Mexican dish consisting of Mexican tortilla and topping. This recipe uses mushrooms as a filling.
Cook: 20 mins
Servings: 2
Ingredients
Champignons 500 g
Tortilla 2 pcs.
Bulb onion 1 pc.
Cheddar cheese 150 g
Ketchup 1 tablespoon
Olive oil 1 tablespoon
Directions
Peel and dice the onion and mushrooms.
Fry the onions in a preheated pan in olive oil and add the mushrooms. Season with universal seasoning to taste.
Grease the tortillas with ketchup, put the mushrooms in the center, on them a slice of cheese. give any shape. Bake on both sides, best grilled or oven.
Also Like
Comments for "Mushroom Burrito Recipe"