Samsa with Minced Meat
by Editorial Staff
Here is a very simple and very appetizing option on how to cook samsa with minced meat. If you love to cook quickly and tasty, then this recipe is for you!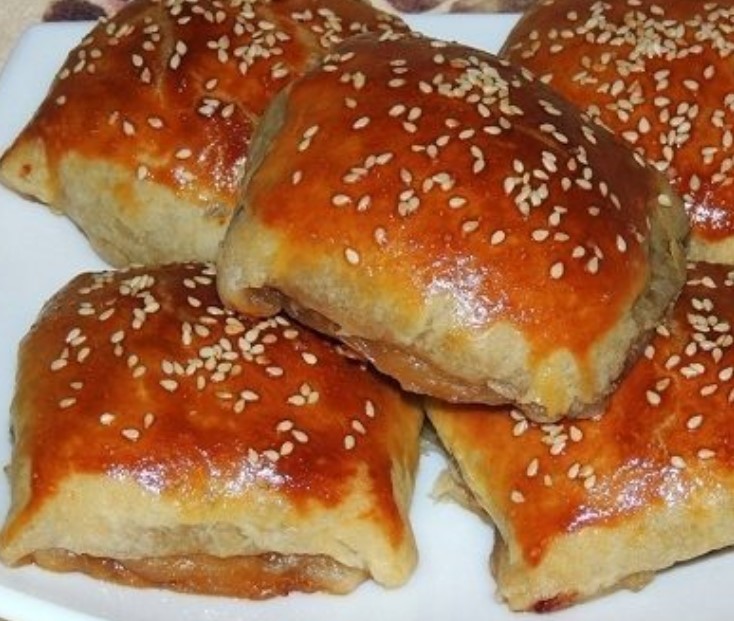 Cook: 1 hour
Servings: 10-15
Ingredients
Meat – 800-900 Grams
Onion – 3-4 Pieces
Puff pastry – 1 Kilogram
Egg – 1 Piece
Sesame seeds – 3-4 Teaspoons
Salt – 1 Pinch
Pepper – 1 Pinch
Minced Meat Spices – 1 Pinch
Directions
The first step is to defrost the dough and start the filling. Meat (you can use pork, beef or even chicken), wash, dry a little and mince with onions. Season with salt and pepper to taste. Add your favorite spices. This recipe uses cumin, ground garlic, paprika and coriander. Mix everything well.
Put the dough on a floured surface and roll it out a little. Cut into medium squares.
Place the filling in the middle of the squares.

Connect the edges (samsa can be squares or triangles) and fasten properly.
Layout with seam down and proceed to the next. At this time, the oven should already be warming up.
Grease a baking sheet or cover with baking paper. Lay out samsa. Beat the egg in a small bowl and brush on top. Sprinkle with sesame seeds if desired. Send the baking sheet to the oven.
Bake for about half an hour, until the top is lightly browned. Very tasty and satisfying!
Bon appetit!
Also Like
Comments for "Samsa with Minced Meat"