Semolina Porridge with Pumpkin
by Editorial Staff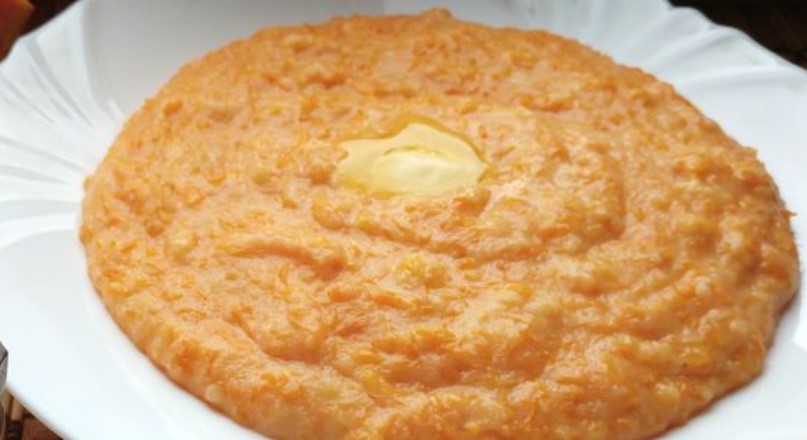 Pumpkin semolina is good! It can be quickly prepared for breakfast in the microwave.
Cook: 25 mins
Servings: 2
Ingredients
Semolina – 40 g (1/4 cup 200 ml)
Pumpkin – 200-300 g
Milk (or cream) – 1 glass
Butter – 50 g
Sugar – 2 tbsp (to taste)
Salt – 1 pinch (to taste)
Any jam (optional) – for serving
Directions
Peel the pumpkin, cut into thin slices.

Place the pumpkin slices in a microwave-safe dish.
Cover the pumpkin with sugar and salt a little.
Pour milk or cream over the pumpkin.

Cover, microwave, and bake until soft for 4-6 minutes, depending on the maximum microwave power.
Mash the baked pumpkin with a fork until smooth. Add butter. Mix well.
Add semolina to the pumpkin and mix it again. Cover the dish with a lid and put it in the microwave for 2-3 minutes, also at full power.
Let the pumpkin-semolina porridge brew for 5-7 minutes. Mix.
Semolina porridge with pumpkin is ready. You can serve it with your favorite jam.
Enjoy your meal!
Also Like
Comments for "Semolina Porridge with Pumpkin"