Semolina Porridge with Strawberries
by Editorial Staff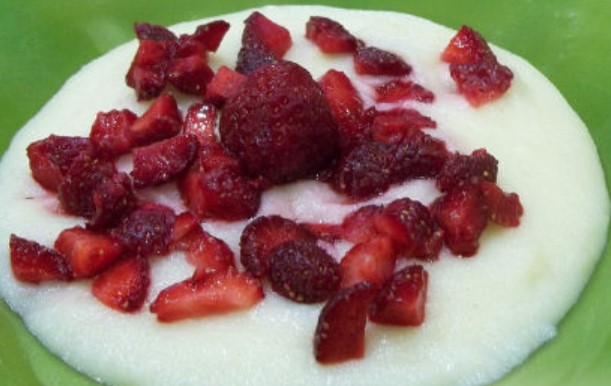 Semolina is one of the least favorite foods for children. And for breakfast, it is very useful for a child to eat milk porridge. And how to make him do it, all parents are racking their brains! Therefore, I propose to cook delicious and healthy semolina porridge.
Ingredients
Milk – 1 glass
Semolina – 2 tablespoons
Salt – a pinch
Sugar to taste
Butter – 20 grams
Strawberries – 100 grams
Directions
Pour milk into a saucepan and place it on the stove.
Add semolina to the milk and stir well immediately.
Send sugar there and mix again.
To avoid the formation of lumps in the porridge, cook it, stirring all the time. When the milk boils, remove the pan from the stove, add the butter and continue stirring the porridge.
When the oil is completely dissolved, place the porridge on a plate. Wash the strawberries, remove the tails, cut into pieces of any size. Place the strawberries on top of the porridge.
Stir the porridge with the strawberries before serving.
Also Like
Comments for "Semolina Porridge with Strawberries"