10 Interesting Facts About Savoy Cabbages
by Editorial Staff
Savoy cabbage is a biennial vegetable plant. Its leaves are rich green, sometimes have a yellow tint. A distinctive feature of the leaves is their blistering and corrugation. The leaves inside have a lighter color, because they are protected from direct sunlight. Compared to other types of cabbage - red and white cabbage - the taste of savoy cabbage is softer and more delicate, slightly sweetish. The plant needs the same soil condition and climate as the popular white cabbage. But the Savoyard is more resistant to low temperatures and ripens early. What do you know about Savoy Cabbages? We will tell you 10 interesting facts about him, and if you have something to add, be sure to leave your comment under this post!
Facts About Savoy Cabbages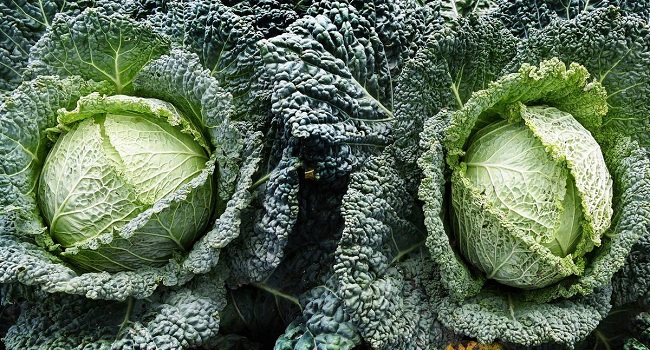 Another interesting name for savoy cabbage, which the Italians gave it, is Milanese. Milan was named after Milan, the capital of Lombardy, which was part of the Duchy of Savoy, which ceased to exist in the 18th century.
In the Czech Republic, cutlets are made from savoy cabbage, which they call French.
In New Jersey, a US state, there is a law that prohibits the sale of Savoy cabbage on Sundays.
King Louis XIV of France was so fond of Savoy cabbage that he made his gardener La Cantigny a nobleman. His coat of arms depicted three forks of a plant and two shovels folded in a cross.
In Italy, savoy cabbage is dedicated to a holiday that is held every year. This celebration was called "Sagra". There is a version that such a tradition appeared in antiquity when people offered up the harvested crop. Sagra is held at the beginning of the year in Udina. To do this, they organize a fair, where people, if they wish, pay for dishes with cabbage or buy them and take them home. During the holiday music plays and everyone has fun.
Savoy cabbage is artificially bred and belongs to a number of white cabbage varieties. Initially, breeders became interested in the corrugation of the leaves, and only later in the useful properties of cabbage.
Savoy cabbage has become the most popular in Italy, the USA, and France, and in Korea, China, and Japan it is used less often. Interestingly, this vegetable can replace white cabbage in cooking, and the benefits of the dish will be much greater.
Savoy cabbage is suitable for fermentation and pickling for long-term storage, but with such processing, the beneficial properties of cabbage are lost. If you store cabbage in a cool place, it is recommended to use it until the middle of winter, because it will go bad.
Savoy cabbage can survive up to 8 ° C below zero. It can be stored not only in a cold room but also under a layer of snow. In the second case, the beneficial properties of cabbage are not lost, therefore, in regions with a temperate climate, the crop can not be harvested.
To prepare a savoy cabbage dish, you must first familiarize yourself with the peculiarities of its processing in cooking. Before preparing hot dishes, it is recommended to place the leaves of the plant in cold water for a while so that they acquire elasticity. Before cutting the leaves into a salad, it is advisable to blanch them in hot water.
Also Like
Comments for "10 Interesting Facts About Savoy Cabbages"