10 Interesting Facts About Tomatoes
by Editorial Staff
Tomatoes are a delicious vegetable and at the same time an indispensable ingredient in almost half of all dishes. However, in other countries, tomatoes, or tomatoes, as they are also called, are also given due attention - their pleasant taste and beneficial properties have long made this product extremely popular and in demand in many countries of the world. What do you know about Tomatoes? We will tell you 10 interesting facts about him, and if you have something to add, be sure to leave your comment under this post!
Facts About Tomatoes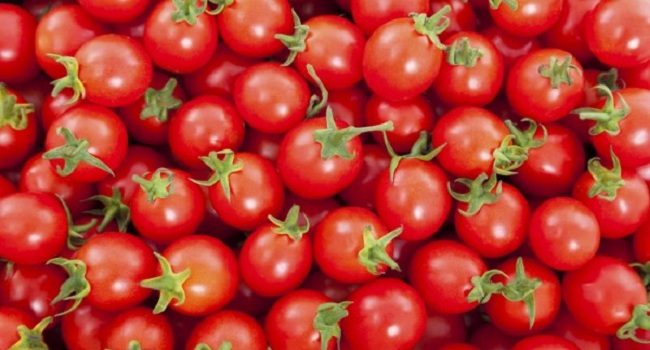 The word "tomato" is translated from Italian as "golden apple".
When tomatoes were brought to Europe in the middle of the 16th century, they were long considered unfit for food and even poisonous. Gardeners grew them as ornamental plants brought from distant countries. The first recipe for a European dish using tomatoes was published in 1692 in Naples.
Tomatoes are very useful - they contain a lot of fiber, B vitamins, ascorbic and folic acids, potassium, sodium, phosphorus, magnesium, calcium, iron, iodine, and other elements important for maintaining health.
The choline contained in tomatoes deserves a separate mention - it helps to lower blood cholesterol levels, promotes the formation of hemoglobin, and strengthens the immune system.
The roots of tomatoes go deeper into the soil by a, growing in width by 1.5-2.5 s. The height of the tomato stem can be more than 2 s.
Some tomatoes weigh more than a kilogram. The world's largest tomato weighing 2.9 kg was grown in the United States.
The dispute over the belonging of tomatoes to fruits, vegetables, or berries is an international problem. Botanists unequivocally consider tomatoes to be berries, the US Supreme Court recognized them as vegetables (on the basis that the fruits are served for lunch, and not as a dessert), and the European Union decided that it is a fruit.
Most of the nutrients are found in dried tomatoes. To get a kilo of dried fruit, you need from 8 to 14 kg of fresh tomatoes.
In the Ukrainian city of Kamenka-Dneprovskaya, there is a monument "Glory to the Tomato".
There are about 10,000 varieties of tomatoes in the world.
Editor's Recommendation: Top Fresh Tomatoes
Also Like
Comments for "10 Interesting Facts About Tomatoes"