20 Interesting Facts About Peas
by Editorial Staff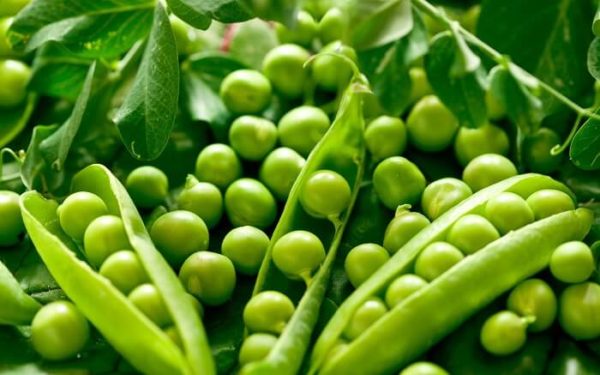 Widely used all over the world, peas are a very useful plant. From it, you can prepare a lot of delicious and nutritious dishes, both traditional and, for example, vegetarian. Being a whimsical enough plant, it requires attention in growing, but the result is worth it. In addition, peas are good fresh, and even after freezing, their green pods do not lose either taste or most of the nutrients. What do you know about Peas? We will tell you 20 interesting facts about him, and if you have something to add, be sure to leave your comment under this post!
It contains a lot of fiber, which helps to remove toxins and excess fluid from the body.
There are 7 types of peas in the world.
Sowing peas, the same peas that are commonly eaten almost all over the world, can grow up to 2 s in height.
It is not known for certain when exactly people began to cultivate it. Scientists have established that it was known thousands of years ago in ancient India.
Eating peas regularly helps to reduce the risk of blood clots in the blood vessels.
Peas help the body eliminate bile.
It contains a huge amount of protein. Its content in peas is comparable to that in beef.
Peas are botanically seeds, not vegetables as some believe.
More than 15 million tons of peas are harvested annually around the world.
Pea seeds, which are about 20,000 years old, were found during archaeological excavations in Switzerland.
For centuries, people have consumed ripe peas, but the now popular green peas, that is, unripe and freshly picked, have been eaten relatively recently, from about the 17th century.
It was popular in North America too. The third president of the United States, Thomas Jefferson, has grown over 30 varieties of peas on his estate.
Pea sausage was one of the daily staples of German soldiers in the 19th and 20th centuries until the end of World War II. This product was made from pea flour with the addition of lard and meat.
Peas among vegetable crops are one of the richest sources of protein. After lentils, it ranks second in the amount of protein per 100 grams. product.
Most of the world's peas are grown in China, Russia, and Canada. In total, these three countries produce more than half of its world volume.
In ancient China, peas were considered a symbol of fertility and wealth.
In England in the middle of the eleventh century, peas were distributed throughout the country. Now it is grown there much less.
Bioplastics can be produced using pea starch.
Along with broad beans and lentils, peas were an important part of the diet of most people in the Middle East, North Africa, and Europe during the Middle Ages.
In France in the 16th century, peas with toasted pork lard were served both at the king's table and at the table of a commoner.
Also Like
Comments for "20 Interesting Facts About Peas"