Lula Kebab on a Skewer
by Editorial Staff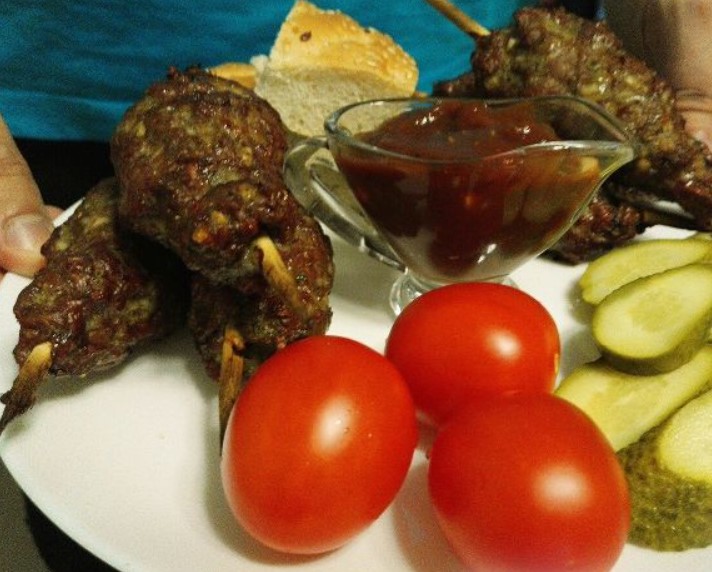 Lula kebab on a skewer, baked in the oven, turns out to be very juicy and tasty.
Servings: 3
Ingredients
Minced beef – 500 g
Bulb onions – 1 pc.
Hops-suneli – 0.5 teaspoon
Caucasian herbs – 0.5 teaspoon
Ground black pepper – 0.5 teaspoon
Salt – 1 teaspoon (no slide)
Directions
We prepare products for kebabs.
Finely chop the onion.
Mix the ground beef with finely chopped onions, add spices. Stir and beat for 15 minutes to make the mince become viscous. Put in the refrigerator for 1 hour. Soak the skewers in water so that they do not burn out during cooking.
We form a kind of minced meat cocoon around the skewer. So that the minced meat does not stick to your hands, periodically dip your hands in salted water. Preheat the oven. We spread the kebabs on skewers on the wire rack. We bake at 190 degrees for 10 minutes on one side, then turn over and bake the kebab for another 10 minutes on the other side

Serve the prepared kebab on a skewer with vegetables, lavash and sauce.
Good appetit!
Also Like
Comments for "Lula Kebab on a Skewer"