Shawarma at Home
by Editorial Staff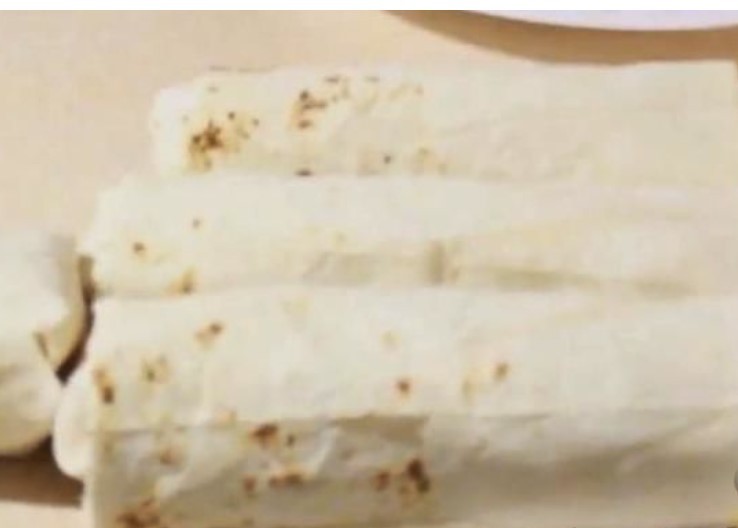 Homemade recipe for unrealistically delicious chicken shawarma from the freshest and most delicious products. The best recipe for classic chicken shawarma! The highlight of the recipe will be a very unusual and delicious author's sauce.
Cook: 30 mins
Serving: 4
Ingredients
Thin lavash – 4 pcs.
Chicken fillet – 2 pcs.
Potatoes – 4 pcs.
Korean carrots – 100 g.
Hard cheese – 150 g.
Salt – 1.5 g
Spices to taste
Vegetable oil – 50 g.
For the sauce:
Ketchup – 1 tablespoon
Mayonnaise – 1 tablespoon
Soy sauce – 5 g.
Garlic – 1 clove
Directions
How to cook shawarma at home:
To make the chicken fillet as juicy as possible, cut it into large slices at an angle of 45 degrees. If you cut it into small pieces, then when frying, the fillet can become dry and tasteless.
We send the fillet to a bowl, add spices and salt. So that the spices are well distributed, pour in vegetable oil. Mix with your hands.
Fry the chicken fillet in vegetable oil until tender, but try not to dry it out. To check the readiness of the meat, you need to pierce it with a knife. If clear juice is released, the chicken fillet is ready!
While the fillet is fried, peel the potatoes, cut them into cubes and put them in a pan with vegetable oil.
Fry potatoes until golden brown.

Let's start making the sauce. Combine equal amounts of ketchup and mayonnaise in a bowl, add soy sauce and garlic squeezed through a press
Mix with a spoon. The chicken shawarma sauce is ready.
Rub the cheese on a coarse grater
Cut the finished chicken fillet in any way.
Expand the pita bread. Put potatoes and chicken fillet in the center. Pour with sauce.

Sprinkle with carrots and grated cheese on top, pour over the sauce again.
Tucking the edges to the middle, wrap the filling in pita bread

Homemade chicken shawarma is ready. We bake the shawarma in the oven, grill or use a waffle iron, as in our case. Good appetite!
Also Like
Comments for "Shawarma at Home"