Appetizing Brownie
by Editorial Staff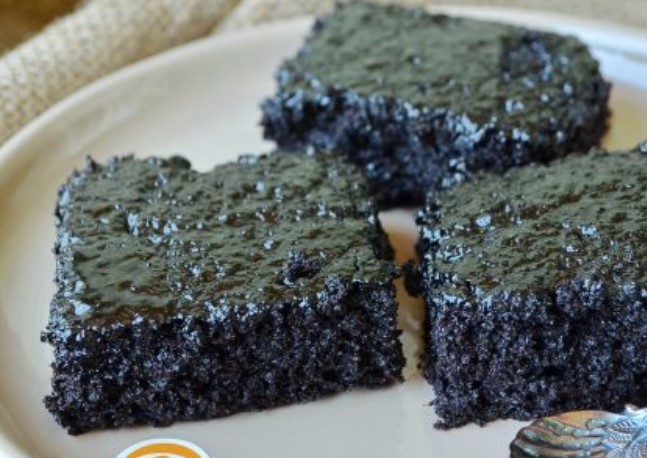 I liked this brownie recipe like no other. I share the recipe with you! See How To Make Low Fat Brownie!
Cook: 35 mins
Servings: 9
Ingredients
Butter – 75 Grams
Sugar – 100 Grams
Egg – 1 Piece
Wheat flour – 45 grams
Cocoa powder – 35 Grams
Baking dough – 1 teaspoon (with a slide)
Sour cream 10% – 60 grams
Directions
Prepare the food, remove the butter from the refrigerator in 15 minutes, leave on the table.

Use a mixer to whisk the butter and sugar.
Add raw eggs and continue beating at maximum speed until creamy.
Done. At this point, you can add vanilla sugar or extract.
Add cocoa, flour, baking powder. Stir with a mixer, first at low speed, then at medium speed.
Add sour cream and stir it into the dough with a mixer.
The dough is ready! Turn the oven to 160 degrees and let it warm up.
The dia of my mold is 22 cm, you can take (or even better) a square 20 * 20 cm. Cover the bottom with parchment, grease it with oil. Distribute the dough and place in the oven.

After 15 minutes the brownie is ready, just do not dry it out, otherwise it will crumble a lot.
Check for readiness with a splinter, if dry comes out – done!
Brownies are usually poured with chocolate icing or melted chocolate. I did just that, cooked the icing according to my favorite recipe (a couple of tablespoons of milk, a piece of butter, sugar and cocoa).
Cut the cooled brownie into square or rectangular pieces. Try it!
Bon appetit!
Also Like
Comments for "Appetizing Brownie"