Condensed Milk Donuts-2
by Editorial Staff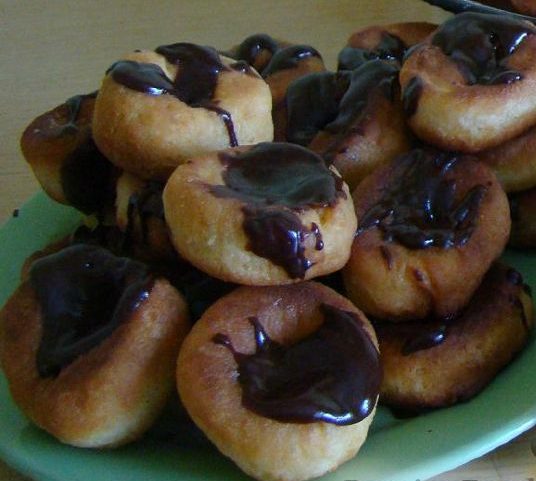 I slightly changed the recipe for condensed milk donuts. I may not be the first, but this is my first recipe here. Don't be too harsh.
Ingredients
Eggs – 2 pcs.
Condensed milk – 2/3 cans
Kefir – 1/3 cup
Potato starch – 100 g
Flour – 400 g
Soda
Salt
Directions
Beat eggs first.
Then I added kefir and condensed milk and also whipped everything, not for long.
I mixed all the dry ingredients (in total, the recipe needed 0.5 kg of flour, I took 100 g of potato starch, and the rest was flour). Added a liquid mixture. Not a tough dough.
Also Like
Comments for "Condensed Milk Donuts-2"