Easy Italian Lasagna Recipe
by Editorial Staff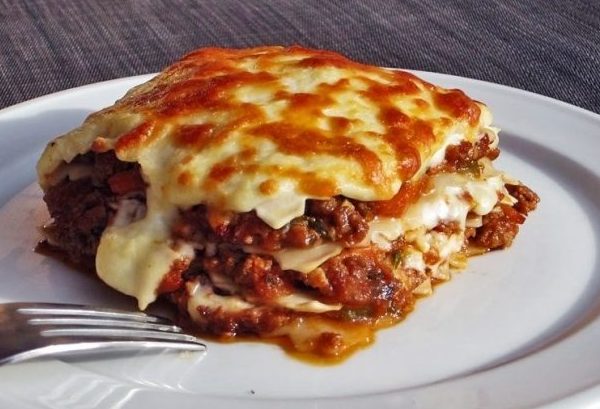 Do you want to know how to make Italian lasagna? Then follow my step by step recipe. Treat the whole family to one of the most popular Italian dishes in the world.
Ingredients
Lasagne Sheets – 14 Pieces
Parmesan – 50 Grams
Minced beef – 500 grams
Tomato sauce – 500 grams
Onion – 1 Piece
Butter – 70 Grams
Milk – 4 Glasses
Flour – 2 tbsp
Parmesan – 200 Grams
Salt, pepper – To taste
Directions:
First, prepare the béchamel sauce. Melt the butter in a saucepan and fry the flour in it, stirring constantly. Then gradually pour in all the milk and boil it over low heat. Cook the sauce for about 15 minutes, until it has a fairly thick consistency.
Now prepare the meat. Put the minced meat in a pan with vegetable oil, mash it. Chop the onion finely and add to the minced meat. Fry the minced meat until half cooked, and then add the tomato sauce to it. Season with salt and pepper the minced meat, simmer until tender, about 15 minutes.
Preheat the oven to 200 degrees. Pour a few tablespoons of bechamel into the mold. Then place a few sheets of lasagna dough on the bottom. Put the meat filling on the dough, add a little parmesan, then add a few tablespoons of bechamel.
Gradually add all the layers of lasagna in the same way. Grease the top layer with sauce and sprinkle with Parmesan. Let the lasagne sit for about 15 minutes, and then bake it in the oven. The baking time is 25 minutes.
Also Like
Comments for "Easy Italian Lasagna Recipe"