Keto Lasagna Recipe
by Editorial Staff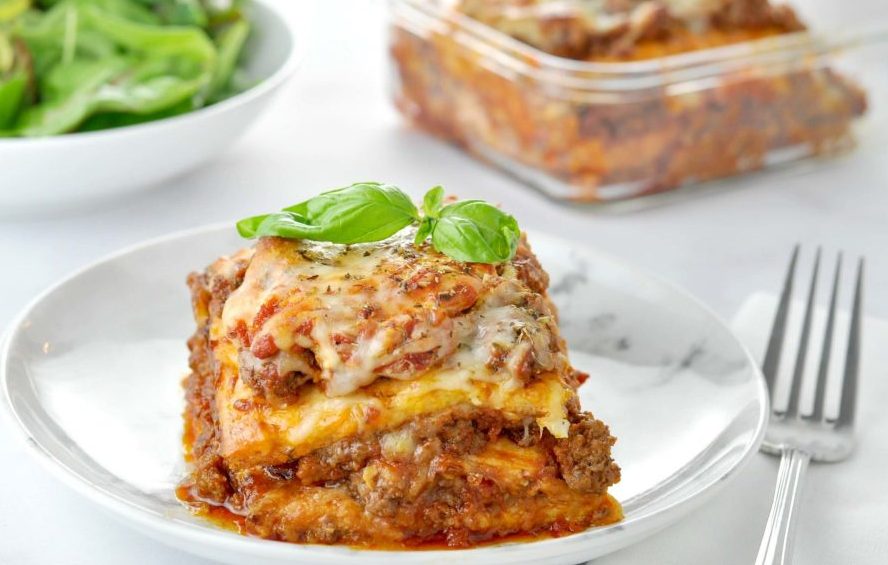 Lasagna could be a great dish for a low-carb diet, as it contains so much meat if it weren't for the sheets of dough. But, if you replace them with some kind of vegetable, you get delicious and satisfying keto lasagna without dough with a minimum of carbohydrates.
Ingredients
500 gr ground beef
1 small onion
1 small carrot
150 gr of hard cheese
250 gr tomato paste
1 head of cabbage (takes about 500 grams)
100 gr fresh basil
1 egg
250 gr cream cheese
Favorite spices
Salt
Instructions
Set the oven to preheat to 200 degrees.
Grate the carrots, chop the onion and sauté them in vegetable oil for 8 minutes.
Add minced meat, spices, salt, and tomato paste to the vegetables. Cook for 20 minutes over medium heat.
After removing the pan from heat, add chopped basil and an egg to the minced meat, stir well.
Slightly soften the cabbage leaves in boiling water, literally 1 minute.
Grate hard cheese.
Put the cabbage leaves in a mold, put some of the minced meat on top, then spread the cream cheese, again the cabbage, and again the minced meat, etc. The last layer of keto lasagne should be cabbage. Sprinkle it with grated cheese.
Place the lasagna without dough in the oven for 20 minutes.
Also Like
Comments for "Keto Lasagna Recipe"